Yakult Converts Again for the Rebels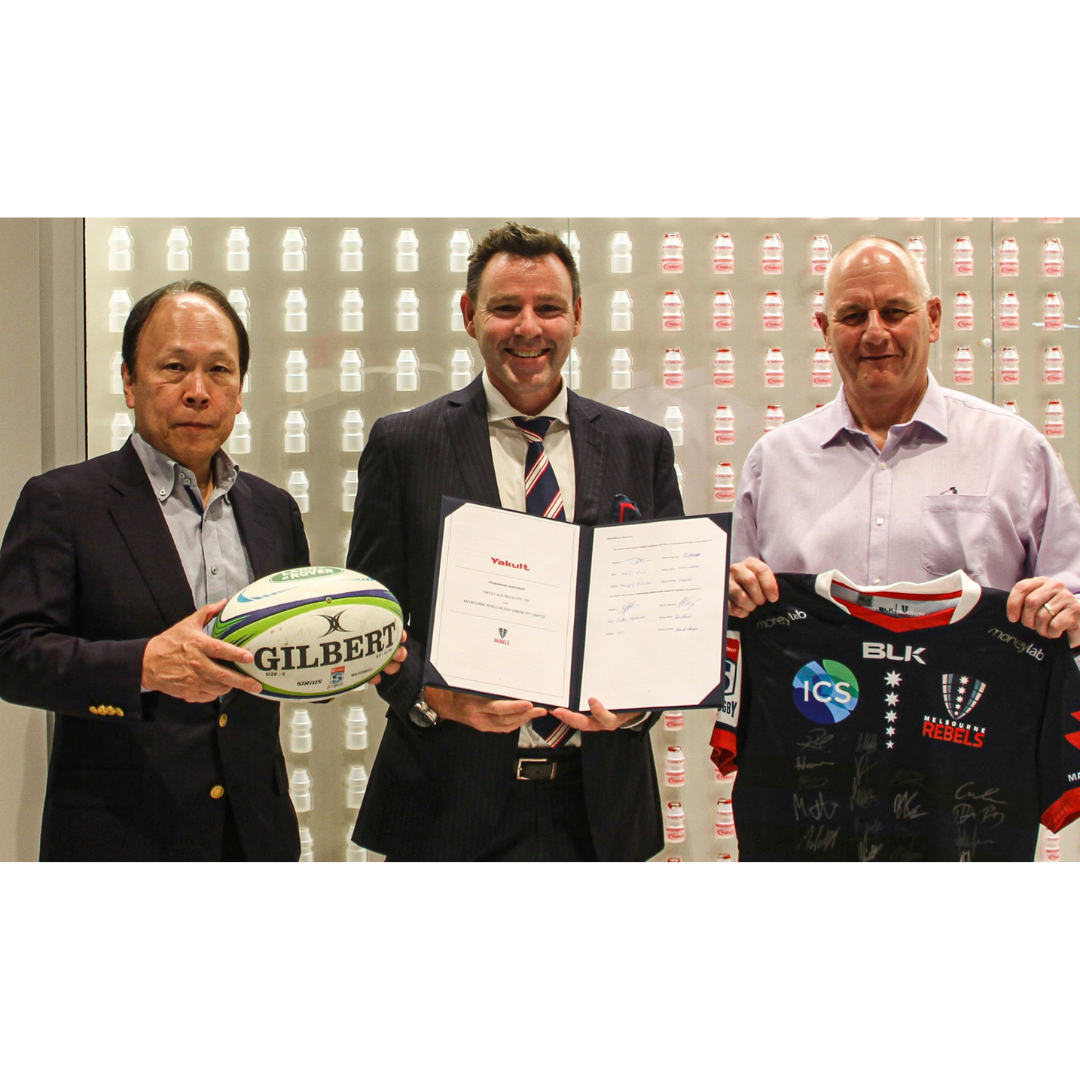 Yakult Australia is thrilled to announce the renewal of its partnership with Super Rugby team the Melbourne Rebels. Beginning their joint venture in 2011, the new 2-year extension for the 2021 and 2022 seasons places Yakult as the club's second longest official partner.
As the Probiotic of Choice of the Rebels, our Yakult logo features on the four goal posts on match day at AAMI park, as well as throughout the digital presence for the Rebels.
Yakult Australia's Managing Director, Mr. Kenji Ono, remarked that "Yakult is pleased to extend our partnership with the Melbourne Rebels for a further two years. The Rebel's commitment to grass roots Rugby in Melbourne aligns perfectly with our Corporate philosophy of contributing to the health and happiness of people around the world."
Thanking Yakult for their continued support and loyalty, Melbourne Rebels CEO, Baden Stephenson, explained that "The Melbourne Rebels are honoured to have Yakult commit to our club for another two seasons.  It is a great show in faith in the Melbourne Rebels and the ongoing progress we are making to have such a well-respected global brand as Yakult continue to back us.   With a shared focus on health and high performance I look forward to partnering with Yakult for many years to come."
Yakult is looking forward to the Rebel's upcoming season, with their first home game against the Brumbies on March 6th.