World Food Safety Day 2020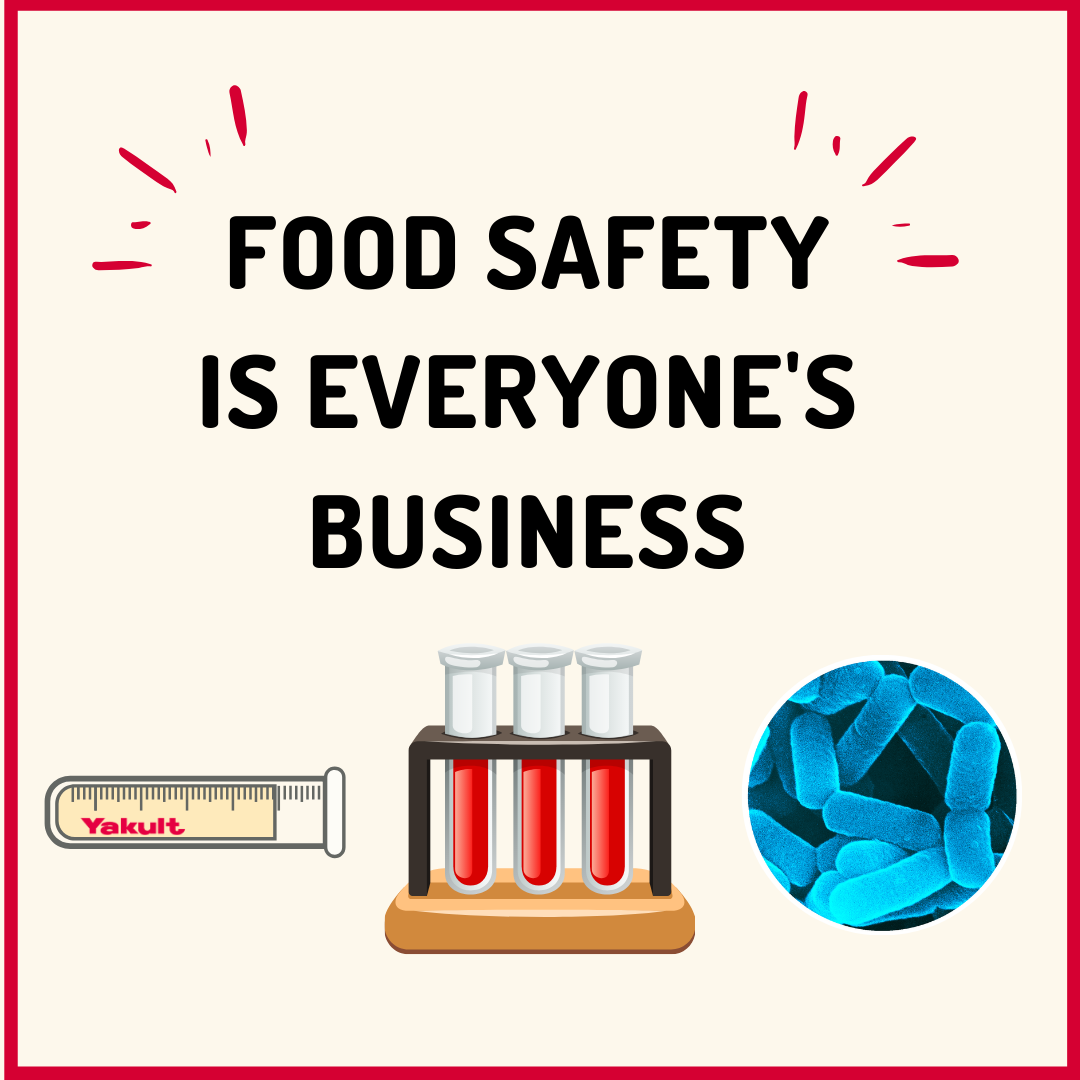 Sunday June 5th marks the second celebration of World Food Safety Day. This is a  day instated by the United Nations to draw attention to the prevention, detection, and management of Food Safety. Food risks, globally, can be minimised by ensuring appropriate food safety measures are taken by governments, businesses, and producers worldwide.
At Yakult Australia, Food Safety is an area we take seriously.  Consequently, there are stringent rules and regulations in place to ensure all potential risks are identified and any serious risks are detected using corrective action to maintain the safety and integrity of our product at every stage of the production process and beyond.
Our responsible production process involves implementing and adhering to an internationally recognized preventive Food Safety Program based off the HACCP guidelines. HACCP stands for Hazard Analysis and Critical Control Points.
–          Hazard Analysis is  possible dangers to health in the production process and to control them.
–          Critical Control Points (CCPs) are the points where  control can be applied, for example temperature level, so that the risk of a food safety hazard can be eliminated or reduced to acceptable levels.
The business can measure these risks by using 'points' as critical confines in which to establish appropriate monitoring procedures. Documented precautions and procedures are produced and communicated throughout the organization to ensure that products are not subject to any hazards that might compromise its safety and/ or integrity.
Yakult Australia aims to maintain a consistently high standard of quality by performing more than 100 tests on each individual batch of Yakult. These quality control tests include a myriad of physical, biological and chemical tests which are centered around making sure that the exclusive Lactobacillus Casei Shirota (LcS) strain bacteria is always at the optimum levels with the consistent taste that you know and the same quality you can always depend on.