Yakult Australia Online Scavenger Hunt Game Competition TERMS AND CONDITIONS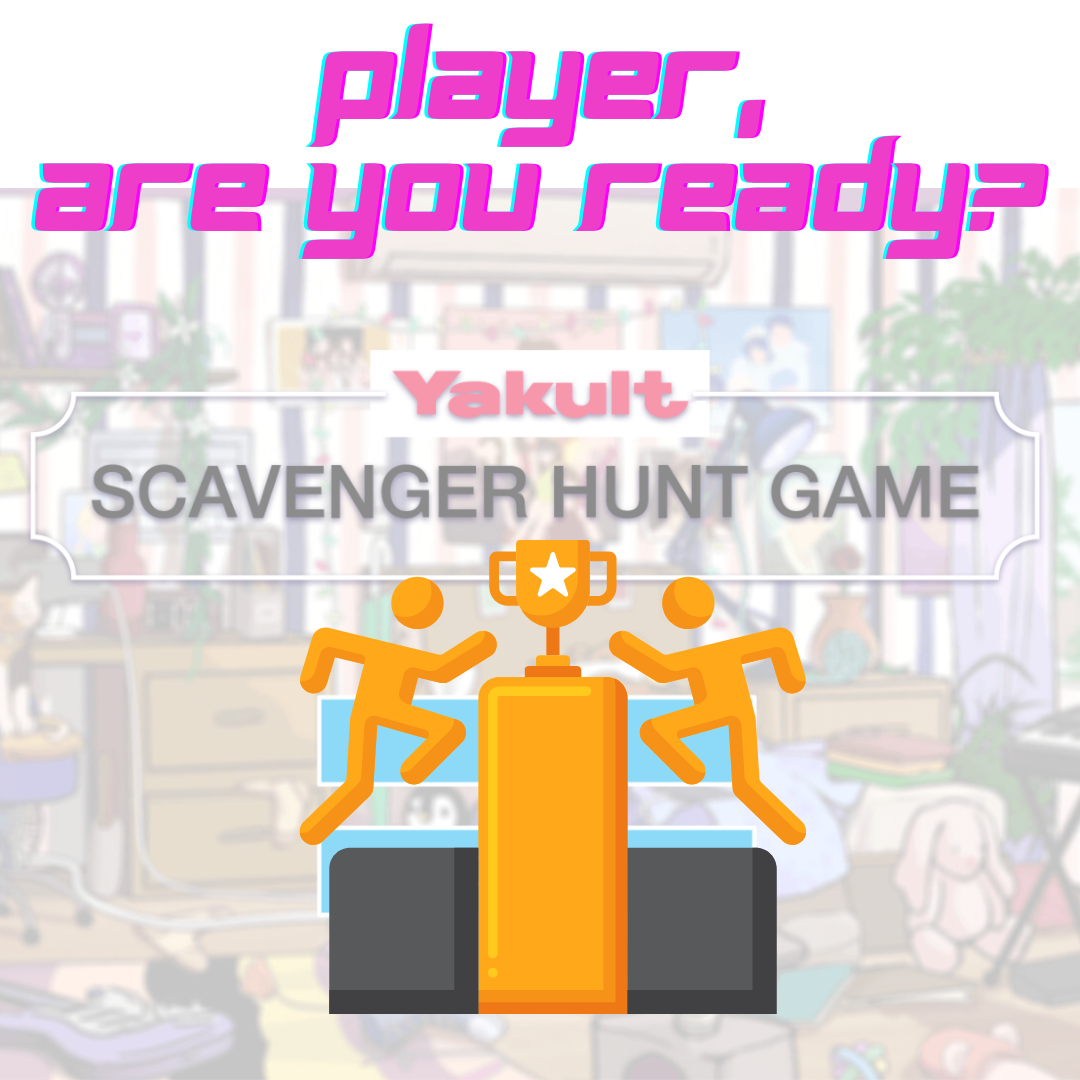 General Details:
The Promoter of this Competition is Yakult Australia Pty Ltd (ABN: 97 055 486 443) of Locked Bag 1403 Dandenong South, Victoria, 3164 Australia. Telephone: (03) 9238 4700.
Entrants must be aged 18 years or over and live in Australia to enter this Competition.
Yakult Australia Pty Ltd staff and their family members are excluded from this Competition.
Competition Period: 4 September 2023 12:00 pm (noon) AEST – 17 September 2023 23:59 pm AEST. The Promoter may extend the Competition Period at its sole discretion (Extended Competition Period). Details of any Extended Competition Period will be posted on the Yakult Australia Facebook, Instagram and website. References in these terms and conditions to the Competition Period include any Extended Competition Period, where applicable.
This is a combined Competition between the Yakult Australia Facebook and Instagram accounts. A total of 5 winners will be picked among all Entries on both platforms.
Prizes: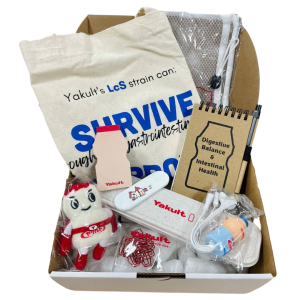 There are a total of 5 prizes to be won with a total prize pool value of $125 ($25 each).
The prize cannot be exchanged for cash or a voucher.
Prizes are not transferable.
Promotion Entry:
By participating, the Entrant agrees to be bound by these conditions.
Participants can only submit their Competition Entry via Facebook or Instagram.
The Competition is a game of skill.
To enter the Competition, the Entrant must:
i. Play the Yakult Australia Online Scavenger Hunt Game at the following URL: https://d2qe8mzmij7qo2.cloudfront.net/games/yakult-scavengerhuntgame/index.html
Entrants can play any level (Beginner, Intermediate, Advanced)
ii. Share a screenshot (image or video) of their highest score of a single game on their Facebook Feed or as an Instagram Feed/Story and tag Yakult Australia in the Facebook image/video or @yakult_australia in the Instagram Feed/Story.
iii. Entrants may play the game multiple times in attempts to reach their highest score, however only their highest score of a single game will be considered as an Eligible Entry. Each Entrant can only win one prize.
iv. Entrants must ensure their Facebook or Instagram account privacy setting is set to public (i.e. not 'private') before posting for their submissions to be visible by the Promoter and to be eligible for this Competition.
The Promoter reserves the right to:
i. Verify the validity of Entries and Entrants;
ii. Disqualify any Entrant who submits an entry that is not in accordance with these conditions; and
iii. Disqualify any Entrant submitting an entry which infringes a third party's intellectual property rights, or in the Promoter's opinion, includes objectionable content, including but not limited to profanity, potentially insulting, inflammatory or defamatory language.
Incomplete, indecipherable, or illegible entries will be deemed invalid. If there is a dispute as to the identity of an entrant, the Promoter reserves the right, in its sole discretion, to determine the identity of the entrant.
Judging Criteria:
All entries will be judged on 20 September 2023.
Entrants will be ranked by their scores and the top 5 highest scores submitted during the Competition Period will be deemed as winners. If multiple Entrants achieve the same score, they will be ranked chronologically according to the date and time they submitted their Entry (oldest to newest).
The Promoter reserves the right to request the Entrant to provide their name and PIN code to verify their Entry.
The Competition is a game of skill. Chance plays no part in determining the winners.
All judging decisions are at the discretion of the Promoter and no correspondence will be entered into in this regard.
Notification of Winners:
The winners will be announced on 21 September 2023 via the Yakult Australia Facebook and Instagram pages (winner announcement posts) and contacted via Yakult Australia's Facebook and Instagram Direct Message.
If a Competition winner does not respond to their message notifying them that they are the confirmed winner by 23:59pm AEST on 25 September 2023, they will forfeit their spot as a confirmed Competition participant and the next Eligible Entrant will be selected.
Other Information/Conditions:
This Competition is in no way sponsored, endorsed or administered by or associated with Facebook or Instagram.
Entrants are providing their information to the Promoter and not to Facebook or Instagram.
By entering the Competition, Entrants consent to the Promoter using their entry across any of Yakult Australia's social media platforms.
The Promoter collects personal information in order to conduct the promotion and may, for this purpose, disclose such information to third parties, including but not limited to agents, contractors, service providers, prize suppliers and, as required, to Australian regulatory authorities. Entry is conditional on providing this information. If the entrant opts-in at time of entry, the Promoter may, for an indefinite period, unless otherwise advised, use the information for promotional, marketing, publicity, research and profiling purposes, including sending electronic messages or telephoning the entrant. Entrants should direct any request to access, update or correct information to the Promoter. All entries become the property of the Promoter.
Any questions, comments or complaints regarding the Competition will be directed to the Promoter, not Facebook or Instagram.